Sparkling
2020 Lucky Blue - $25.15
This wine sparkles with juicy Golden Delicious apple, ripe Bartlett pear, pineapple, citrus and quince. It is fresh and crisp with a hint of almond biscotti. Time to celebrate life with a glass of Lucky Blue and a creamy cheese board with prosciutto, mixed nuts and fresh fruit.
Music Pairing:
"Soak Up the Sun" by SHERYL CROW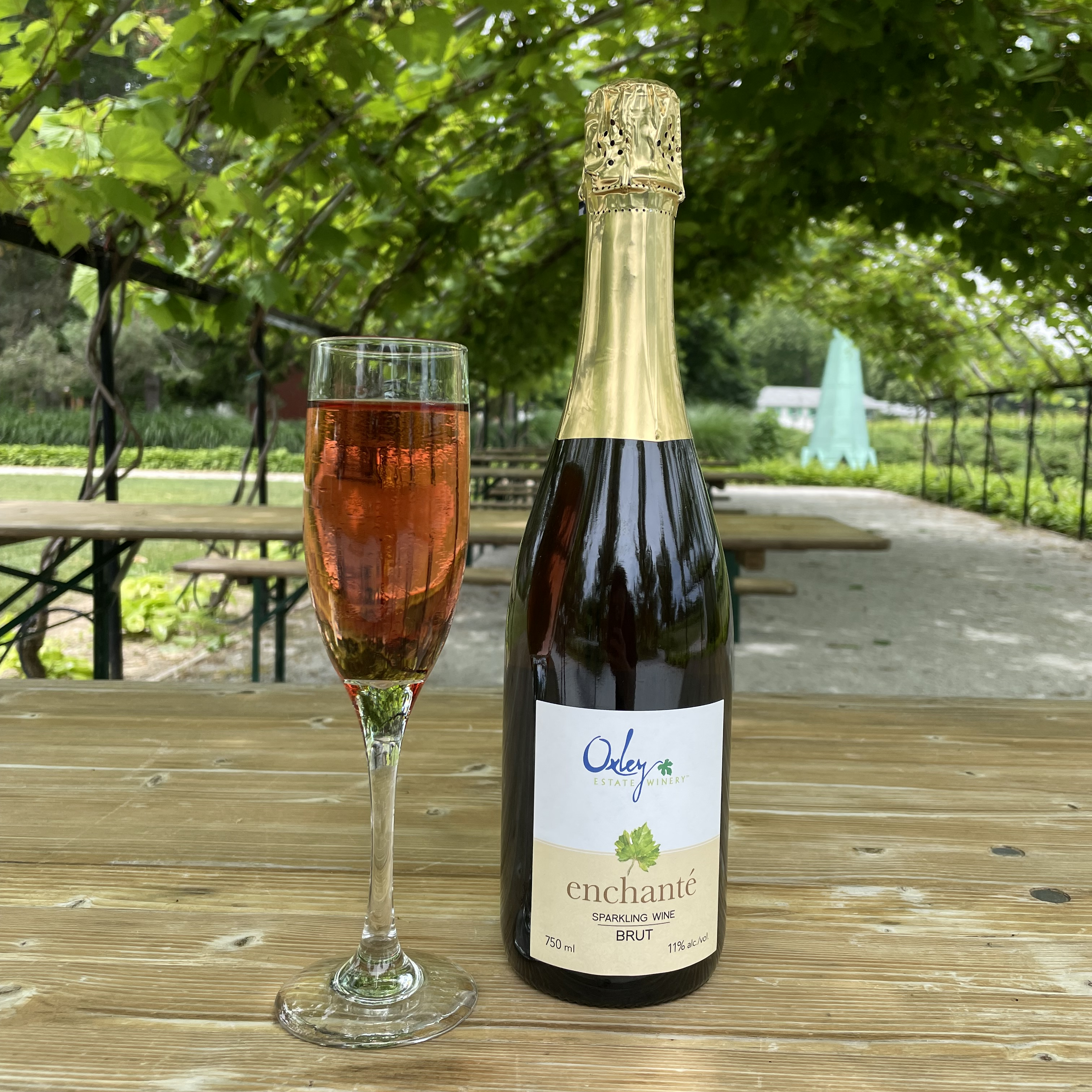 2020 Enchanté - $25.15
Charming and delicate, with dreamy hues of soft pinky coral and tiny bubbles to tickle your fancy. There are whispers of a smoky rose bouquet in the air and on the palate, tastes of cherry turnover, red currant, ripe pomegranate, and fresh cranberries … woven with black pepper, nutmeg and a hint of honey. This wine will make you ... and your shrimp cocktail ... dance.
Music Pairing:
"La Vie en Rose" by LOUIS ARMSTRONG
2020 Lazy Days - $14.15
This ruby red wine sparkles with soft, tender bubbles tastes of light, smoky, peppery red fruit ... raspberry, cherry and red licorice ... and tickles your tongue with cheeky sophistication. Celebrate your special occasions with Lazy Days and friends or secretly enjoy this by yourself with your own mini-charcuterie.
Music Pairing:
"Have a Good Time" by PAUL SIMON
/var/www/vhosts/oxleyestatewinery.com/httpdocs/wines/../
https://oxleyestatewinery.com/